OnTheWebNow - Welcome
(816) 969-9028
Thanks for visiting.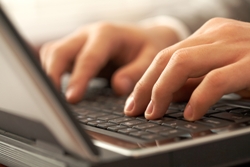 Marketing experts agree a well designed website is crucial to the success of small businesses and organizations. With over 50 years of combined executive experience, OnTheWebNow goes beyond offering just low priced web design solutions.

One of our major concerns is the ongoing success of our clients. In the past we've worked with Adidas, Everlast, H & R Block, Hallmark Cards and other fortune 1000 companies in marketing, advertising or sales. This background, as well as our experience in web design, can give you an online advantage.

As a small business ourselves, we feel blessed to be assisting hundreds of other small business owners and helping them reach their goals. While a great looking website alone will not guarantee success, not having a website or having a poorly designed site is certainly not helpful.

Our experience with the internet, web design and the newest developing technologies have given us a unique perspective. This persepective of watching and being involved daily with the web for almost 20 years translates into a competitive advantage for our clients.

Thanks again for visiting, please take some time to talk with us. We're confident in our ability to assist you, and be a valuable partner in your success.